Flower Magic Blog
Flower Care
When you recieve your beautiful gift of flowers it's really important to care for them to get the most out of them. Try and keep them out of direct sunlight and not positioned in a warm location. If the flowers are in a vase ensure you change the water regularly and snip the bottoms of the stems on an angle to allow the flowers to keep drinking. If your flowers have been delivered in a box in oasis makesure you keep adding water to the oasis every few days. The oasis should be wet to the touch. Your flowers should last at least a week or more. If they don't then you did not recieve fresh flowers. At Flowermagic we encourage our customers to call us back if their flowers do not last. We offer a guarantee on the freshness of our flowers and will replace the arrangement.
Arranging funerals can be a sad and trying experience. There is so much to consider and organise. Flowermagic can organise your flowers without fuss and at affordable prices. We offer a large range of sympathy flowers that we can deliver to funeral homes, cemetries, homes or churches. We can make your fowers to order and work within your budget. Phone us 9400 9920 to discuss your funeral flowers.
Flower Magic
Shop 5
Shenton Avenue
Joondalup
1800441356
+61 89400 9920
---
Joondalup Florist
When looking to order flowers online it's important to check to see where the florist is located. If you are trying to find a local florist to make and deliver your flowers then you need to confirm their location. Many online advertised florists are not located in the area, in fact they can be a company located interstate or overseas and are usually just call centres.So when you place your order with them you lose value in your flowers as they take their cut and then the florist ends up making little profit. If you want to support local business and ensure your order is handled with care and to value then you need to deal with real accredited florist outlets located in the area of delivery. Joondalup Florist Flowermagic is located in Joondalup and has been servicing Joondalup and surrounding areas for 15 years.

Flower Magic
Shop 5
Shenton Avenue
Joondalup
1800441356
+61 89400 9920
---
How to Choose a Provider for Flower Delivery in Perth
You just saw this lovely bouquet online and thought of buying it because it would look lovely with your décor. You do
your order and complete all the paperwork and wait for your beautiful flowers. You even begin to picture how it would
look in your living room. Then you wait and wait for your delivery until you start wondering whether there's something you hadn't completed in the ordering process.
There is nothing as irritating as making an order and not having it delivered on time. You make arrangements with a service provider and they let you down somehow. It can be an inconvenience especially when you had already made plans.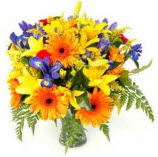 Flower delivery in Perth is so different. Customer satisfaction really is essential and quality service delivery is one of the cornerstones of most florists. A good florist will always warn you in advance if there are any hitches to the expected delivery.
Granted there are circumstances that may be unavoidable, one always has to make sure that they are in constant communication with those doing the delivery so as to avoid misunderstandings.
As the one receiving the package, you should always ensure that the right delivery details like names and addresses are correctly captured. Don't be in a hurry to make an order without confirming all details because it may cause you losses in the long run. Take it step by step as it is better to be safe than sorry.
With that said, expect the best of flower delivery. Excellent service, timely delivery and of course great fresh flowers are what characterise this industry.
There are very many fraudsters on the internet so ensure that the service provider you choose is reliable. The internet may have made life easier but people still have to keep their guard up at all times. Check and recheck their credentials and track record if possible.
Flower Magic
Shop 5
Shenton Avenue
Joondalup
1800441356
+61 89400 9920
---
Obtaining the Perfect Flower Arrangements in Perth
Flowers are not a difficult commodity to find in Perth. This is because numerous tons of flowers are traded daily and so the florists have made a point of ensuring constant supply for the market demand.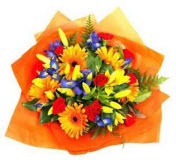 With the many different occasions they can be used in flowers have almost become a tradition in themselves. Flowers in Perth come in many different types and arrangements depending on your needs.
Flowers can be used to send a message of condolence, to express your love for someone or even to just congratulate someone for an achievement. There are really no restrictions as to where flowers can be used.
The overall effect the flowers will have will depend on the quality of the flowers themselves.Fresh flowers always create a better ambience as opposed to wilted ones. Flowers in Perth are fresh on delivery and you never have to worry about not liking what you pay for.
Another important thing to note is the way the flowers are mixed together.Color, texture and size are always considered in a bouquet. When all these aspects are blended well they go a long way in ensuring the end product is presentable.If at any time you don't approve of the flowers selected by the florist, then you can always ask for a replacement.
You are sure to get your flowers delivered on time and there is even the option of having them delivered on the same day. There are of course, certain requirements that you will have to meet to receive such services but it is definitely a small price to pay.
Be sure about the type of flowers that you would like to have before making any orders. This will require a bit of research. Once this is done, choose a florist and make your order. For as long as you fulfill your side of the agreement then everything should run smoothly.
Flower Magic
Shop 5
Shenton Avenue
Joondalup
1800441356
+61 89400 9920
---
The Joy That Perth Florists Bring To the World
There has been a tremendous amount of growth experienced in the flower industry over the years. This has of course had a great impact on the business front for Perth florists and also on the public in general.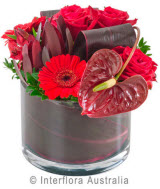 One might wonder what the florists' profits enrich the lives of other people. Well, explore that thought for a bit. There are many ways that flowers have been used over the years to convey different messages. Almost all occasions are not complete without a bouquet of flowers to complete the atmosphere.
Imagine walking into a wedding venue. What is the first thing that catches your eye? Is it the red carpet? The people who came to witness the occasion? Or is it the flower arrangements? The most probable answer would be the flowers. The beautiful flowers!
Florists from Perth have been known to ensure that the quality of flowers delivered is excellent and what better way to lift your spirits than by receiving sweet-smelling, fresh cut crispy flowers. Flowers have a way of speaking calming words to a hurting individual, increasing the smile on an already glad soul and beautifying a place in an elegant way without much effort.
Florists have mastered the art of communication using pretty flowers and ribbon. This should not be taken for granted though most people often do. They have honed their craft and you are always assured that good stems are what will reach you.The amount of hard work that goes into careful selection and mixing or matching of flowers to suit the specific occasion cannot be over emphasized.
The florists that possess the skills to do marvelous flower arrangements bring life and joy to many homes and events all over.To top it off, if at all you are not pleased with what you receive, then the flowers will be replaced. Great customer service and great products are what sets these florists apart.
Flower Magic
Shop 5
Shenton Avenue
Joondalup
1800441356
+61 89400 9920
---